Harry Vincent Dresbach 1867 - 1945
---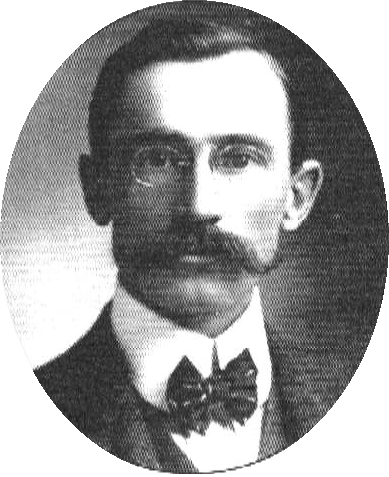 Harry Vincent Dresbach was the first of seven children born to William Otterbine Dresbach and his wife
Annie E Tunnell and was born August 31, 1867 in Jacksonville, Morgan County, Illinois. By
1881 Harry had six brothers and sisters, all of whom were also born in Morgan County, Illinois where they lived with their mother and father who operated a clothing merchant business under the name W. O. Dresbach & Co.
When Harry was in his early teens, his father moved the entire family to Canton, Lincoln County, South Dakota, to try his hand at farming. Harry and the whole family appear in the 1885 South Dakota Territorial Census. Harry's Mother Annie and some of his brothers and sisters were listed as members in the Canton, Lincoln Co., SD. 1888 Methodist Church Records. Assuming that Harry would also have been listed were he living in Canton at the time, he may have already been away at school as he does appears in Boyd's Directory of The District of Columbia for 1891. Harry and his sister Alice Mae are living together in Washington D.C. and both are listed as clerks employed at the Census Office. Harry's sister Alice Mae does not appear in subsequent City directories and may have moved back home to Kansas City, Mo. where her family had moved around 1891-92.
It seems that Harry was working for the government while putting himself though school at Georgetown University. By October of 1891, Harry had moved from the Census office and is listed in records of the Comptroller of the Currency for 1891-92, 1893 and 1984 as well as the 1893 Boyd's Directory of The District of Columbia as a clerk. He remained at the Comptroller of the Currency until he finished school, again appearing in Boyd's Directory of The District of Columbia for 1894. Harry is listed as an alumnus of Georgetown University and as having graduated in 1894. In the 1895 Boyd's Directory of The District of Columbia Harry is listed as a physician.
According to William Otterbine Dresbach's Family Bible, Harry married Minnie Eliza Kelsey on December 18, 1894 and from family notes, in Washington D.C. Minnie Eliza Kelsey is the daughter of Sherman S. Kelsey and Mabel Jeanette Parmelee and was born August 20, 1872 in Lakewood, Ocean County, New Jersey.
By 1896, Harry was living in Kansas City, Missouri and appears in the 1896 Hoye's City Directory of Kansas City, MO. He is on the same page with his sister Alice Mae and brother John E.; his profession is listed as a physician. On November 1, 1987, Minnie and Harry had a daughter, Helen Kelsey Dresbach, who from family notes was born in Kansas City, MO. In the 1900 Moundsville, Vernon County, Missouri Federal Census we find Harry with his family including his wife Minnie and Daughter Helen, also living with them is Harry's brother Clyde.
Sometime before February of 1904, Harry, Minnie and Helen had moved to Iola, Allen County, Kansas. Minnie's Mother Mabel J Kelsey died February 13, 1904. A probate notice appeared in the Washington Law Reporter, after the state of Kansas obtained letters of testamentary from the probate court in Washington D. C. regarding the estate of Mabel J. Kelsey. It seems that on subsequent visits to Washington D.C. to attend to the Kelsey's estate (Sherman Kelsey had died previously in February of 1902) and possibly to visit Minnie's Brother, Clifford who was a permanent patient at Saint Elizabeth's Hospital, Harry applied for and received a reinstatement of his license to practice medicine in The District of Columbia. (A transfer of property in the District of Columbia from Minnie occurred in October of 1906.)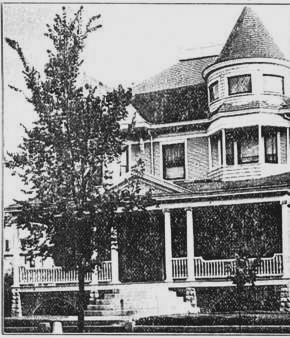 In 1905 Harry and his family appear in the Kansas State Census for Iola, Allen County. The years they spent in Iola, KS seem to have been a very busy time for Harry. Besides being a Physician, he apparently served as Mayor of Iola, KS for a time, between 1905 and 1906 these items appeared in a couple of places:
- July 11,1905 Article in the Washington post regarding an attack on Iola's saloons by a temperance activist.
- November 14, 1906 mention in the Municipal Journal and Engineer Index regarding some municipal bonds issued by Iola to the King Iron Bridge Company. Harry was also listed in the 1906 Municipal Engineering Index as the president of the Endurite Company who was slated to build a plant in Iola.
In September of 1909 Harry and W. R. Morey filed a patent application for an improved vapor burner for which they received a patent in August of 1910. In October of 1914 Harry and his father, W. O. Dresbach filed for and received a patent for an oil burner, the address on the patent was Joplin, MO. Around this time Dr. Dresbach had opened a clinic in both Joplin, MO and Pittsburgh, KS under the name of "United Doctors" and was promoting the curative powers of the Oxyoline machine and Alfalfa remedies. The American Medical Association considered these treatments to be ineffective and fraudulent. In the Medical Word for January, 1914 a resident of Joplin expresses his opinion regarding the "United Doctors".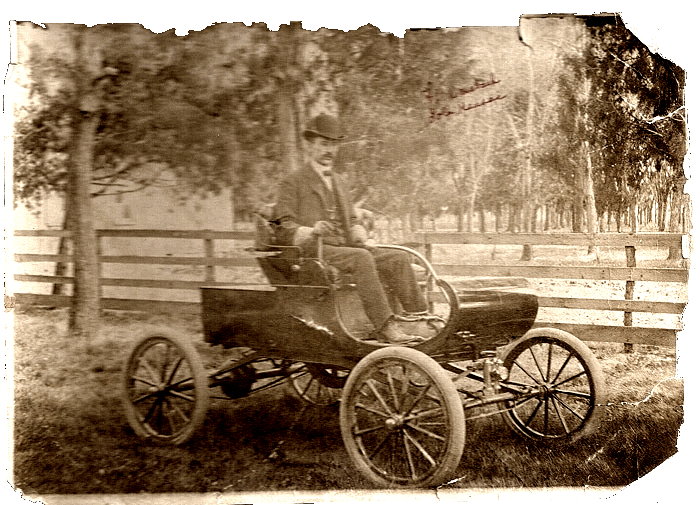 In 1910 Harry, Minnie and Helen are listed in the United States Federal Census for Iola, Allen County, Kansas. Sometime after 1912, (Dr. Dresbach appeared in the 1912 Iola, KS city Directory) it looks like Harry had moved to, and opened a practice in Geronimo, OK (near Lawton, OK). This advertisement in The Oklahoman appeared August 31, 1916 where Harry was offering his medical practice for sale as he was "taking up special work in the City", (Oklahoma City). By 1919 they were living in Oklahoma City, Helen is included in a list of guests at the L'art Dramatique club picnic supper.
Harry, Minnie, Helen and Harry's father William are listed in 1920 Federal Census for Oklahoma County, Oklahoma City, OK. In 1921 Harry had petitioned the Corporation Commission of Oklahoma to have the Oklahoma Railway Company add a stop to their line.
Sometime after 1922, Harry and Minnie were divorced, Minnie and Helen are listed living together in the Oklahoma City, City Directory for 1925. Sadly, Minnie died May 15, 1925. The informant on her death certificate, her daughter Helen, listed Minnie as a widow and Harry was not mentioned in Minnie's Obituary. Minnie is laid to rest in the Rose Hill Cemetery in Oklahoma City, OK.
in the 1930 United States Federal Census for Earlsboro, Pottawatomie County Census (near Shawnee, OK), Harry has remarried to Lena Mae Stepp (Hendricks) and they are living together with her son Ralph Hendricks.
Harry died September 12, 1945 in Ardmore, Carter County, OK. He had been a resident of Ardmore for 7 1/2 months before his death. The informant on his death certificate, his second wife, Lena listed her address as in Oklahoma City. On his death certificate he is listed as a veteran of WWI, I was able to find him in a copy of The Association of Military Surgeons of the United States - Officers 1918-1919. Harry is laid to rest in the Diamond Grove Cemetery in Jacksonville, Morgan County, Illinois with his mother, father and all his brothers and sisters except for Marie Pearl Dresbach (Amack).

Submitted by M. Lockett 03/18/2011